This is the Alternative Vote (AV), as explained by Tim Longman.
But why do we need a new voting system?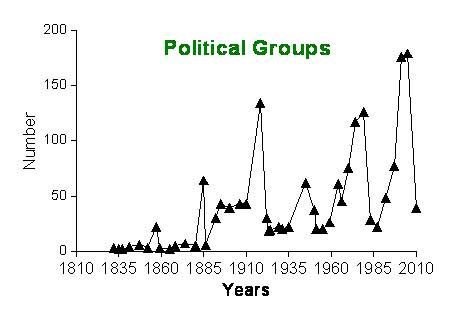 The above graph suggests that more and more people are interested in democracy as illustrated by more and more groups standing for election.
Using the current 'First Past The Post' (FPTP) system, the increasing number of groups standing for election only serves to split the vote making it difficult to gain a clear majority. This discourages people from voting honestly – making people feel like they are wasting their votes if they choose anything but either Labour, Liberal Democrats or the Conservatives.
With the AV system, voters no longer need to worry that voting for Independent candidates or other groups is a wasted vote. AV lets people express their true wishes, but the preferences expressed after the first choice mean that every single vote counts.
The Alternative Vote protects and encourages variety and diversity in democracy.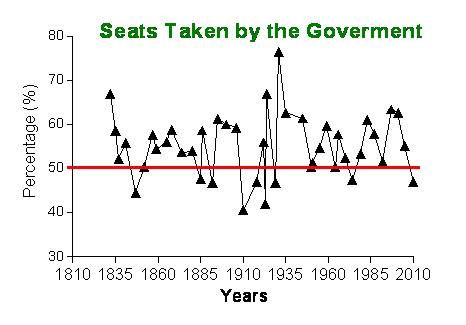 As described in the video above – with the AV system, a voter's second, third or even fourth preferences will be counted until a majority of at least 50% is reached. This would avoid many of the hung parliaments, close calls and votes of no confidence that have happened so many times in the past.
If the Alternative Vote is implemented then money and time can be saved instead of spending it on negotiations in hung parliaments or holding second elections.
Implementing the AV system will not cost any money. Ballot papers would need to be printed whatever voting system is being used and as ballot papers are counted by volunteers there is no increased cost here either.
Admittedly, the Alternative Vote isn't perfect.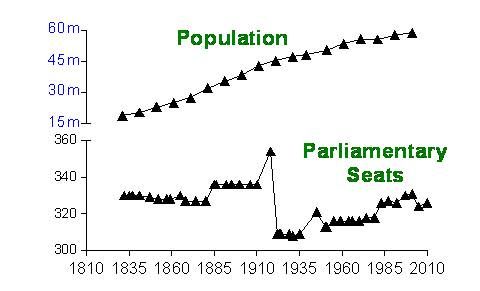 The population has increased – more people live in towns and cities and less people live in the countryside. The number of MPs serving towns and cities must be increased or else boundaries to constituencies must be constantly altered to ensure that serving MPs proportionally represent the population.
Otherwise an MP serving a rural area could represent 100 people while an MP serving a city could represent 1,000,000 people – yet these MPs have the same amount of power in Parliament.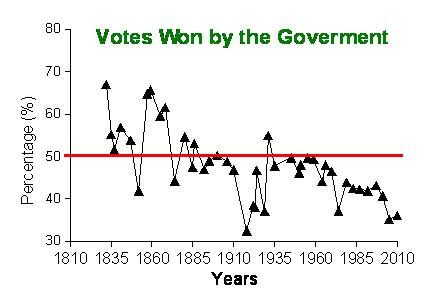 Voters are being underrepresented in some areas – mainly the towns and cities. As a result, an average of 60% of voters would prefer someone else to be in power. AV doesn't fix this problem – but it is definitely an improvement on the current FPTP system.
Vote Yes for AV.